Dr Tracy Westerman
Psychologist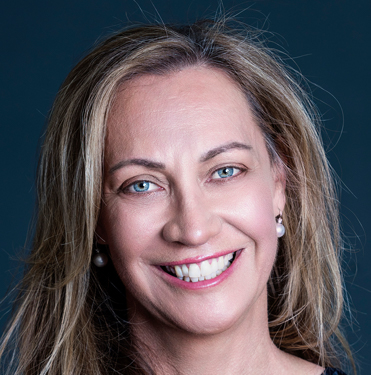 "Never let go of your dreams" – Let's cultivate environments in which expectations of success are normalised rather than expectations of failure
Dr Tracy Westerman is a proud Njamal woman from the Pilbara in WA and has recently been named as 2018 Western Australia's Australian of the Year and inducted into the WA Women's Hall of Fame. She holds a Post Graduate Diploma in Psychology, a Master's Degree in Clinical Psychology and Doctor of Philosophy (Clinical Psychology). Despite having to undertake her tertiary entrance subjects mostly by distance education, she is a recognised leader in Aboriginal mental health, cultural competence and suicide prevention achieving national and international recognition for her work. Dr Westerman is a widely sought after keynote speaker having delivered to over 40 national conferences and internationally in Canada (2003); the USA (2004), Auckland (2006 & 2007) and Wellington (2009). In 2005 the Canadian government sent a delegation to Australia to explore Dr Westerman's work resulting in recommendations that the same approaches be adopted for Canadian Aboriginal people (Nunuvut Taskforce, 2006). She was then recognised by Canadian Health, 2009 for her substantial contribution to the field of Aboriginal youth mental health & has been cited in numerous reports highlighting her work as best practice. She has been an expert witness to numerous Parliamentary Enquires throughout Australia; developed unique tools enabling the identification of Aboriginal people at suicide and mental health risk. She has trained over 22,000+ clinicians in these tools and approaches meaning that they are then able to reach many thousands more Aboriginal people at risk.
Her most notable awards include:
Finalist in Australian of the Year 2018
WA Australian of the Year 2018
Inducted into WA Women's Hall of Fame 2018
40 under 40 Business Leaders Strategic Alliance Award
Suicide Prevention Australia Award for Emerging Researcher (2006)
The National Health & Medical Research Council Post-Doctoral Fellowship to investigate ADHD in Aboriginal people
NAIDOC National Scholar of the Year (2002);
Mark Liveris Award, Curtin University, Health Sciences for best Oral Presentation of PhD (2002)
Her message is that "there is nothing we can't achieve as Aboriginal people if we believe in ourselves".
---
David Fetterman
President and CEO of Fetterman & Associates, USA
David Fetterman is President and CEO of Fetterman & Associates, an international evaluation consulting firm. He has 25 years of experience at Stanford University, serving as a School of Education faculty member, School of Medicine director of evaluation, and senior member of Stanford administration. Fetterman concurrently serves as a faculty member at Pacifica Graduate Institute,  the University of Charleston, and San Jose State University.  He is also a co-director of the Arkansas Evaluation Center. Previously, Dr. Fetterman was a professor and research director at the California Institute of Integral Studies, Principal Research Scientist at the American Institutes for Research, and a senior associate at RMC Research Corporation.
David is a past president of the American Evaluation Association. He received both the Paul Lazarsfeld Award for Outstanding Contributions to Evaluation Theory and the Myrdal Award for Cumulative Contributions to Evaluation Practice. Fetterman also received the American Educational Research Association Research on Evaluation Distinguished Scholar Award and the Mensa Award for Research Excellence.
Fetterman is the founder of empowerment evaluation. He has published 17 books, including Collaborative, Participatory, and Empowerment Evaluation: Stakeholder Involvement Approaches (with Rodríguez-Campos and Ann Zukoski),  Empowerment Evaluation: Knowledge and Tools for Self-assessment, Evaluation Capacity Building, and Accountability (with Kaftarian and Wandersman), Empowerment Evaluation in the Digital Villages: Hewlett-Packard's $15 Million Race Toward Social Justice, Empowerment Evaluation Principles in Practice (with Abraham Wandersman), Foundations of Empowerment Evaluation, and Ethnography: Step by Step. 
---
Jane Davidson
Founder, Real Evaluation LLC, USA
Dr. Jane Davidson is best known for pioneering the increasingly popular Evaluation Rubrics Methodology, along with her various other refreshingly practical evaluation frameworks and approaches.
Originally from Aotearoa New Zealand, Jane is former Associate Director of The Evaluation Center at Western Michigan University, where she launched and directed the world's first fully interdisciplinary Ph.D. in Evaluation. She was 2005 recipient of the American Evaluation Association's Marcia Guttentag Award, and serves as Honorary Principal Fellow at the University of Melbourne.
Jane is currently based in Seattle, and is sought after internationally as a speaker, author, evaluation coach, workshop and webinar presenter, and creator of awesome evaluation frameworks and tools.