ARTD Consultants
PLATINUM SPONSOR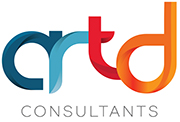 Established in 1989, ARTD is one of Australia's leading public policy consulting firms. We work with government agencies, NGOS and communities to make evidence-informed policy decisions; co-design service models and delivery strategies; plan for, track and evaluate outcomes; and continuously improve performance. We were early pioneers in the use of program logic and remain at the forefront of evaluation theory and practice. Our approach is simple – we listen to our clients and their stakeholders and draw on our expertise to bring evidence and insight to decision makers.
---
Allen + Clarke Consulting
GOLD SPONSOR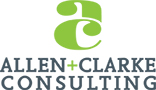 Allen + Clarke is a respected public policy and evaluation consultancy, with offices in Melbourne and Wellington, New Zealand. We work across Australia, New Zealand, the Pacific and internationally. 
Our areas of work cover three main practice areas:
Evaluation and research services
Policy, regulatory, machinery of government and business change and improvement services
Secretariat and programme support services
Our Evaluation + Research Practice offers a full range of evaluation and research services that can be scaled to meet the needs of the client, whether that be one-off evaluations for small community organisations or large scale, multi-year, multi-site evaluations in complex areas with multiple stakeholders.
---
Grosvenor Public Sector Advisory
GOLD SPONSOR

How does your program impact the community? What should you do differently for better results in the future? Where does the evidence for your claims come from? 
For 22 years, Grosvenor Performance Group's Public Sector Advisory practice has supported over 260 clients across the Commonwealth, state and local governments to answer these questions and create a proud, passionate and purposeful public sector. 
We have highly qualified staff, including former SES public servants and extensive experience advising public sector organisations to deliver more effective, efficient and compliant programs and services. 
Our program evaluation and assurance capabilities include program planning and design, performance monitoring and reporting, capability development, governance, assurance and compliance, post-implementation reviews and risk management. 
---
Department of Social Services
GOLD SPONSOR

The Department of Social Services mission is to improve the wellbeing of individuals and families in Australian communities. We work in partnership with government and non-government organisations to achieve our mission through the effective development, management and delivery of payments, policies, programs, and services.
---
Clear Horizon
GOLD SPONSOR

Clear Horizon provides bespoke design, monitoring and evaluation services. We partner with international agencies; local, state and federal government; industry bodies; and not-for-profits to design and implement human-centred monitoring and evaluation, for simple through to complex situations. We're leaders in facilitating Most Significant Change, Monitoring, Evaluation & Learning (MEL), Theory of Change & Program Logic processes and in Design training.
Clear Horizon is a value based and outcomes focussed evaluation, monitoring and learning company. Collaborating with people and organisations to achieve greater and more sustainable social and environmental impact.
---
NSW Treasury
GOLD SPONSOR
As the NSW Government's principal financial and economic adviser, Treasury's role is to enable the Government to deliver its promise to the people of New South Wales. 
As part of our vision to become a World Class Treasury, we believe Treasury has a primary role in supporting and investing in our key partners (service delivery clusters). Our responsibilities include lifting financial management capability and culture across the sector and supporting the NSW Government's commitment to achieving significant and sustainable financial management improvement.  The recent changes to the NSW Government have brought into Treasury teams focused on implementation of economic development activities, to foster greater collaboration and to maximise outputs with a focus on linking our key job precincts and priority sectors to target international markets and industries, attract investment, grow exports and shape great jobs and great places to work, live and play for both this generation and the next.
As a sponsor of the 2019 AES Annual Conference, NSW Treasury's Centre of Evidence and Evaluation (CEE) has responsibility for a number of key functions across NSW government including:
Advising on economic assessment methods, such as Cost Benefit Analysis (CBA), Program Evaluation and Cost-Recovery
Building capability across the NSW government sector. This function includes framework development, expert advice, tools and training.
Providing expert review and quality assurance of CBA and Program Evaluations
---
ACIL Allen Consulting
SILVER SPONSOR

ACIL Allen Consulting is Australia's largest independent public policy and economics consultancy. They have deep expertise in program evaluation, with the skills and knowledge required to design and undertake rigorous process, outcome and economic evaluations. They use a variety of approaches, including theory-based methods (using program logic models), qualitative research (such as case studies) and more quantitative studies (cost-benefit analyses or quasi-experimental designs).
The firm regularly evaluates large public interventions, such as national policies and strategies, as well as more targeted interventions occurring in discrete communities or contexts. Staff are also experienced in working closely with Australia's First Peoples, drawing on culturally appropriate research methods.
---
Urbis
SILVER SPONSOR
At Urbis, we have one simple goal – to shape the cities and communities of Australia for a better future. It's something we achieve by drawing on our networks of the brightest minds. Think of Urbis as a creative community of practice experts, working collaboratively to deliver fresh thinking and independent advice and guidance – all backed by evidence-based solutions.
So, what does this mean for you? You know you're dealing with the experts who will connect you to a better outcome, every time.
---
Australian Healthcare Associates
SILVER SPONSOR

Australian Healthcare Associates is Australia's largest health and human services consulting firm. For over 25 years, AHA has undertaken many influential, large-scale evaluation projects for the Australian and state/territory governments, across most aspects of healthcare and social services.
AHA have extensive experience developing evaluation strategies for complex multi-jurisdictional projects. They adopt innovative approaches to generate high levels of stakeholder engagement, including with people from diverse or under-served populations including Aboriginal and Torres Strait Islander people, people from Culturally and Linguistically Diverse backgrounds and people from LGBTI communities.